Tristan Walker, Jewel Burks Solomon, Paul Judge, and other founders are part of a startup revolution that's bringing tech talent, VC money, and serious change to the black mecca of Atlanta.
---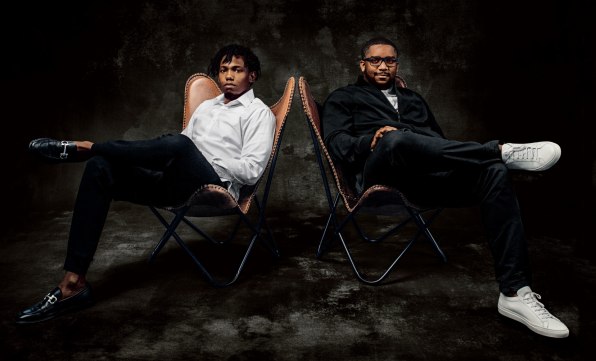 TK Petersen (left) and Ryan Wilson's private-membership club, the Gathering Spot, has become a hub for creative entrepreneurs. [Photo: Matt Odom]
When visitors arrive at the Gathering Spot, a private-membership club on the northwest side of Atlanta, they're greeted by a sign that reminds them what they're joining: "A diverse community of thinkers, creatives, and connectors driven to leave their mark on the world." Converted from an old railroad depot, the 25,000-square-foot building features private conference rooms, podcasting studios, an event space, and several thousand paying members, 70% of whom are black. Its hallways feature artwork from DL Warfield (creator of OutKast's iconic ATLiensand Aquemini album covers), including an image of a young Lena Horne wearing a baseball cap that reads make women queens again.
Ryan Wilson, who cofounded the Gathering Spot in 2016 with TK Petersen (and who is part owner of the A3C Festival with Judge), shows me around, and in the span of a couple hours he's pointed out the managers for both Washington Wizards center Dwight Howard and Ludacris; the owner of the black business-lifestyle publication Atlanta Tribune; and Ingrid Saunders Jones, chairwoman of the National Council of Negro Women and previous chair of the Coca-Cola Foundation.
"This is one of the few places where you can be black and not be wholly focused on solving the problem of figuring out how to be included. Is it exclusive? No. But are we highly interested in making sure that people who have traditionally been excluded from these environments have access? Yes." 

-Ryan Wilson, TGS Co-founder & CEO
All over the Gathering Spot, you find folks who feel similarly—Burks Solomon, among them. Having built a computer-vision company that was picked up by Amazon (Burks Solomon won't reveal the terms of Partpic's acquisition but says it was a mix of cash and stock), she's something of an icon to local tech founders. I spot her at a table giving advice to a young app developer, one of six founders whom Burks Solomon will critique today. "If there's a black tech startup doing something in Atlanta, I've probably met with them or heard of them," she says. "That's how you build up an ecosystem."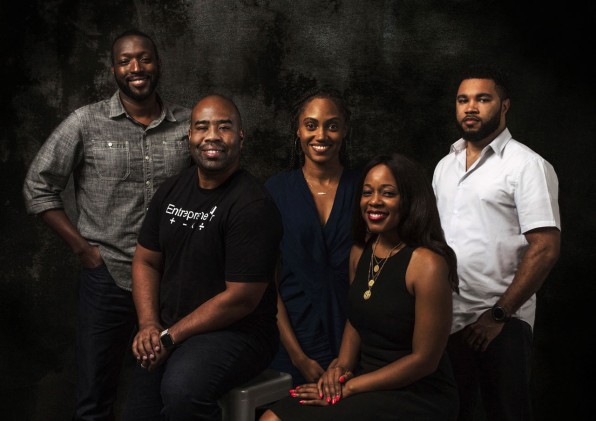 "I do think Atlanta is the best place for black people to build any business," Burks Solomon says, tightening her black, silklike kimono over an olive-green dress. Atlanta is "the last remaining Chocolate City," she points out, in a not-so-subtle dig at Washington, D.C. "There are people here really trying to build something special, and it's a work in progress."